---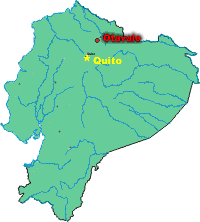 Ecuador is located in South America. It has Colombia to the North, Peru to the East and South and the Pacific Ocean to the West as its borders. It got its independence from Spain on May 24, 1822. It has 22 provinces. Otavalo is a city in the province of Imbabura whose capital is Ibarra.

Ecuador has a population of about 12.5M people, 25 % are Indigenous, 55% are Mestizos, 10% are of African descent and 10% are Caucasians.
Ecuador's capital is Quito. It has a population of about 1.5M.
There are four major regions: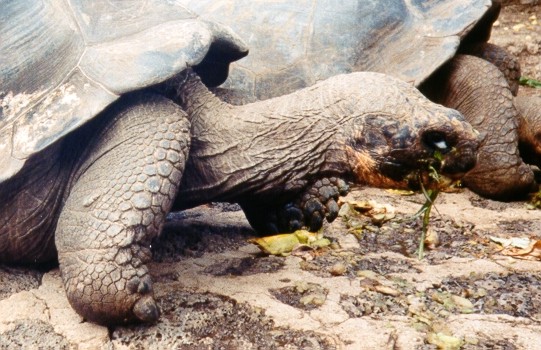 Coast
Sierra (the Andes)
Orient (Amazon Region)

and The Galapagos Islands
Ecuador's main agricultural products are bananas, cocoa, coffee, corn, seafood, sugar and livestock.
Ecuador exports petroleum (and it has vast oil fields in the Amazon region - don't worry about oil spills, that was already done by TEXACO), coffee, cacao, cut flowers (mainly roses), fish, hemp and shrimp. It also exports old-exotic-timber, but unfortunately to the deterioration of the forest (Jungle). Although the exporting companies and those buying from them have stated that the exported timber is being replaced with the same younger trees in order to follow the reforestation effort, it is NOT true, you just have to take a trip from Ibarra to San Lorenzo (a bit rough) to see the damage being done. Its main markets are Europe, Asia and Latin America.
Ecuador is a great country. It has beautiful vistas, the coastal water is crystal clear, the Amazon Region is spectacular and the people, specially from the "Sierra" (I'm from there - so I'm biased) are just extremely friendly, just go to Otavalo and you will see. Additionally and most important, the Galapagos Islands belong to Ecuador, a unique world where nature thrives.